Yearling and coming two year old bulls and bred heifers from the original breeders. Speckle Park to Speckle Park since 1974.
Semen and DNA tests available.
Some semen and embryos available.
Come back to the future.
Phone Greg Melchior at 306-937-3120.
We GROW young bulls; feed lot operators and 4-H members can FEED pounds on to their off-spring and reap the benefits.
WJ Spotlight Owned by Melchior's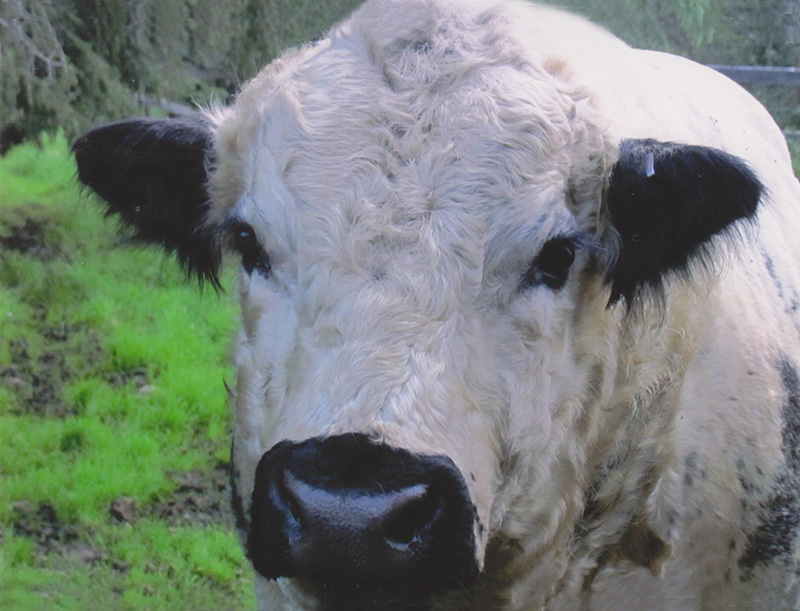 Typical faces on bulls of Benson Line showing the gentle nature.
Part-bred calves sired by Benson Line Bulls, 2014.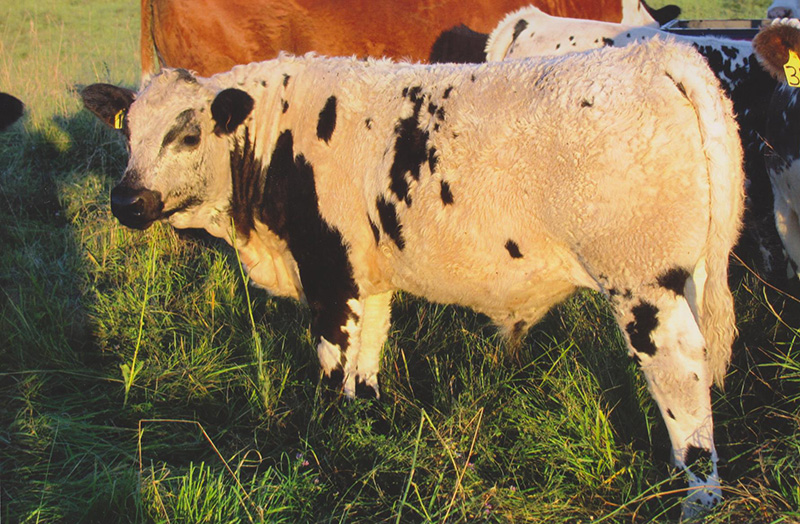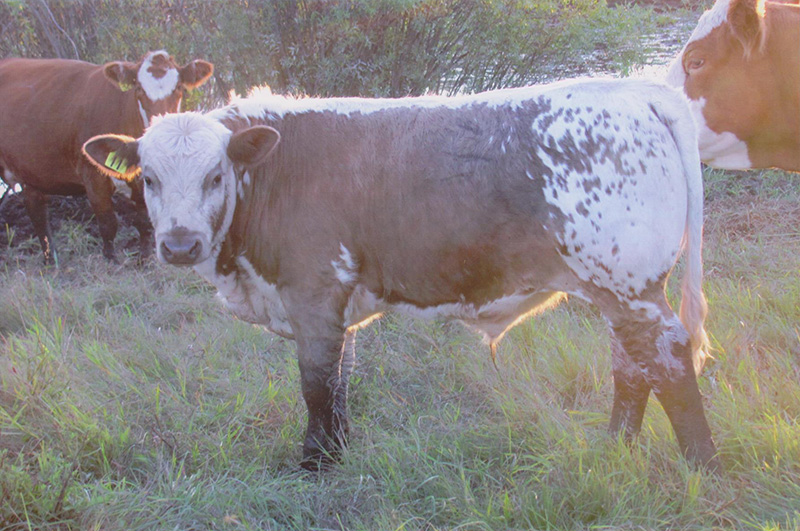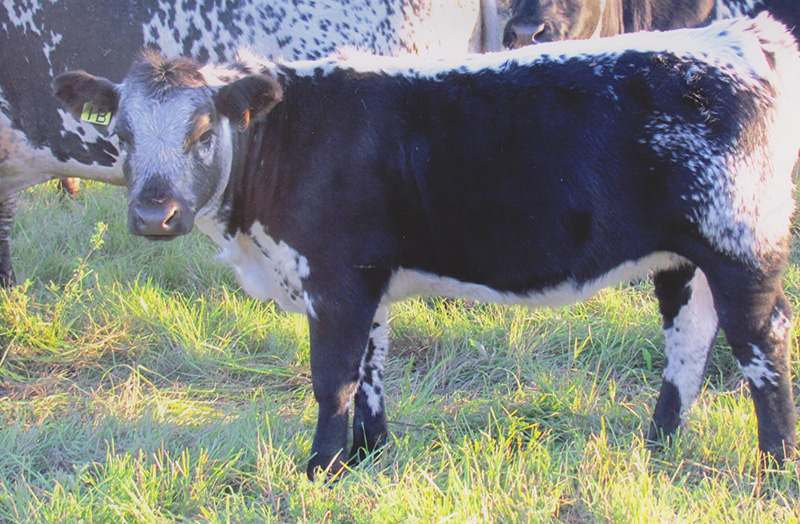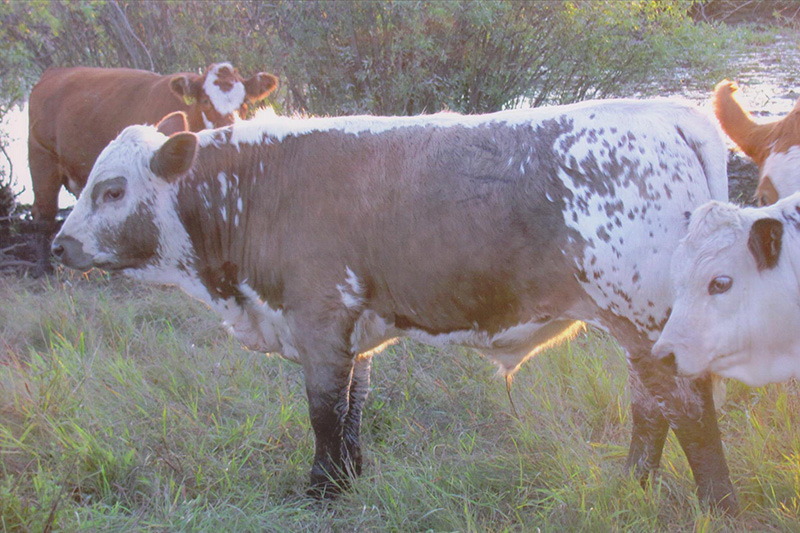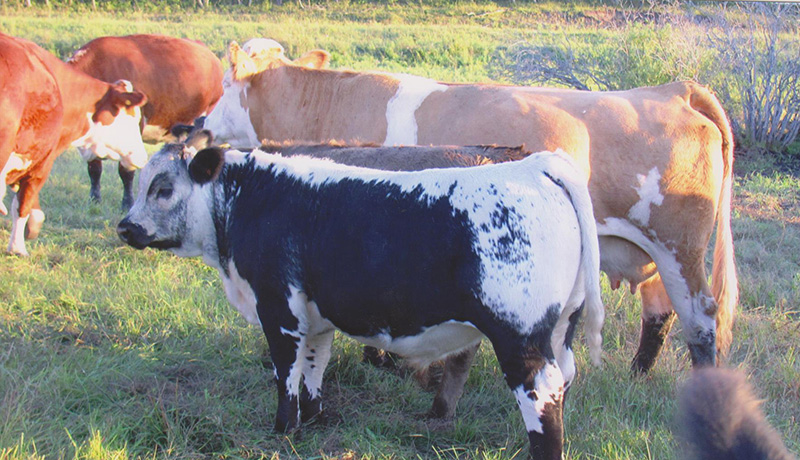 Owned by Paul and Sheena Smith. Born 4-5 months ago.
Part-bred calves sired by a Strathdene Bull, 2013.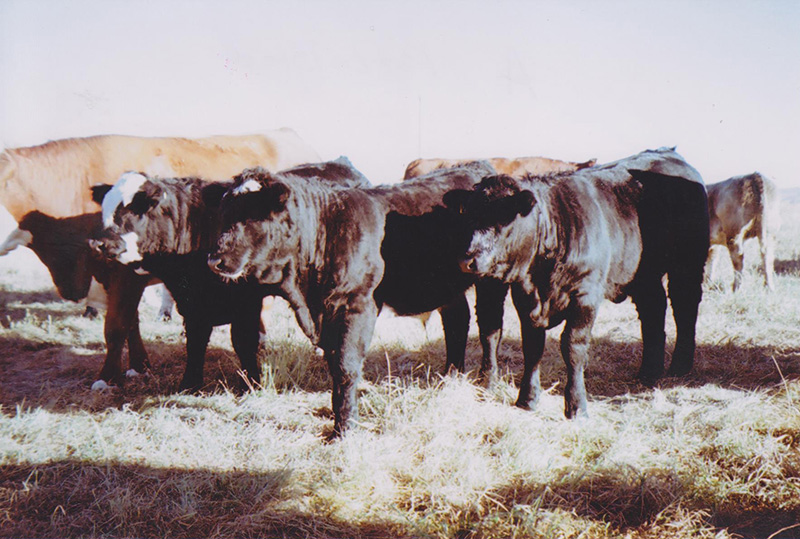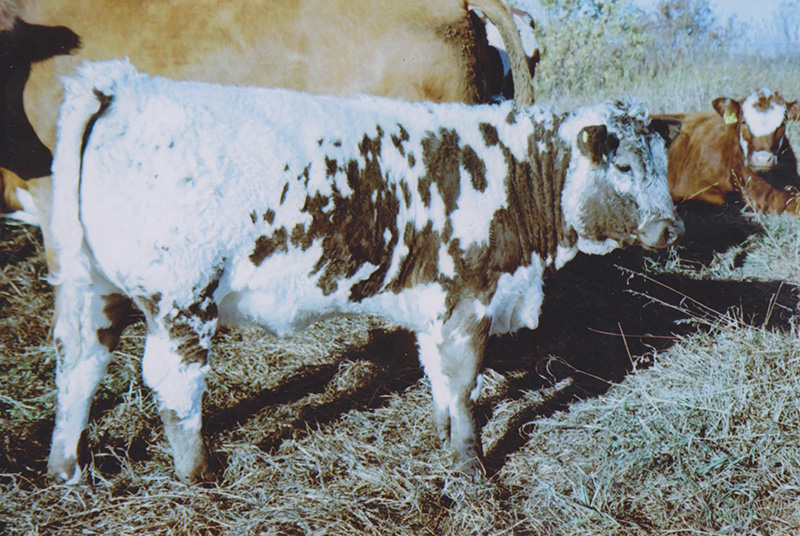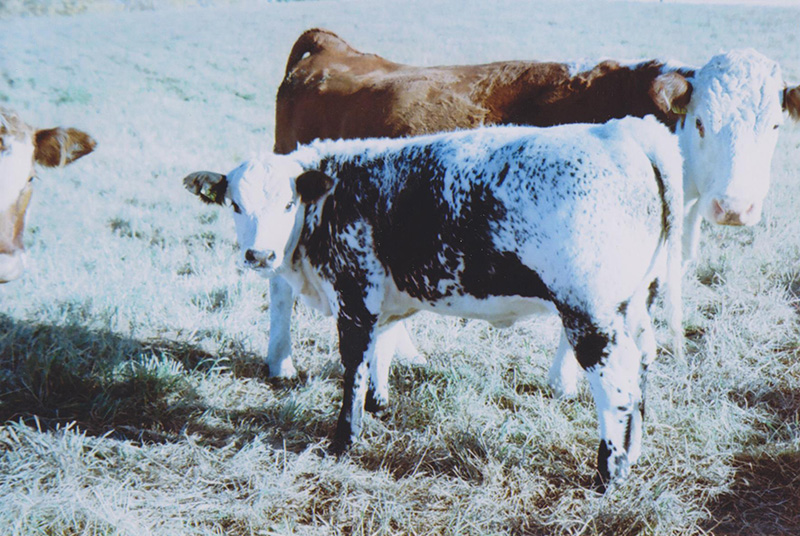 Two mature bulls.
Double J Norberson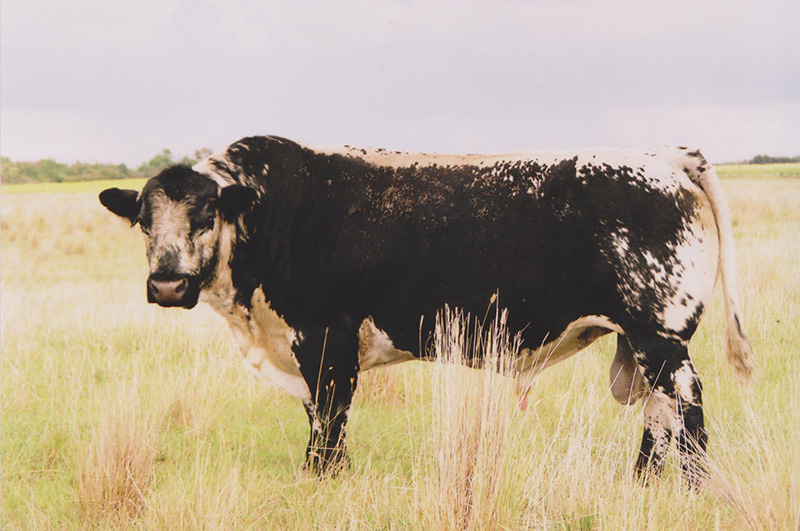 Age 6
Double J cattle are the Greg and Jacquie Melchior herd. They were the Leigh-Al-Ann herd of Edward and Shirley Melchior and family.
Semen Available
Greg Melchior
306-937-3120
Strathdene Ben-ily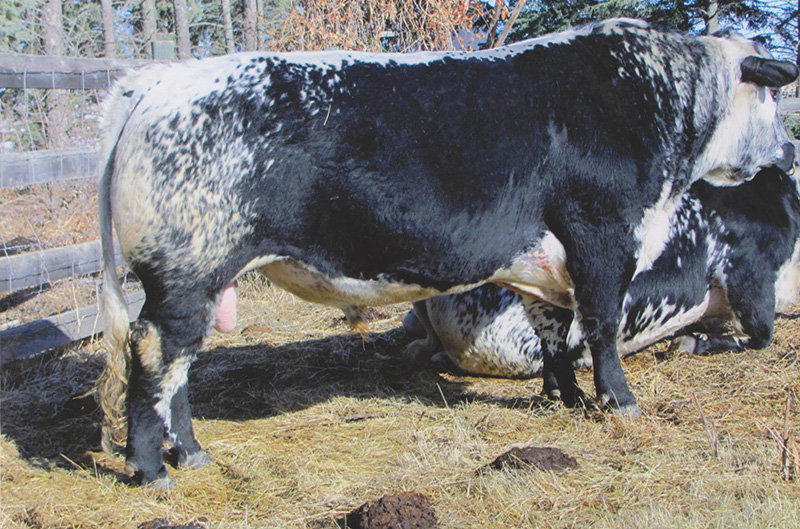 Age 3
Semen Available
Christine Pike
306-893-2974