Strathdene and Double J. Bulls
Since 1974
Our bulls are NOT raised on additives nor stuffed with barley, and we do not need a hoof trimming program. Note their neat heads, slightly dished foreheads, from Lamont Angus bulls of the 1960's.
Double J cattle are the Greg and Jacquie Melchior herd. They were the Leigh-Al-Ann herd of Edward and Shirley Melchior and family.
Some of our herd sires. 2013-2014
Double J Norberson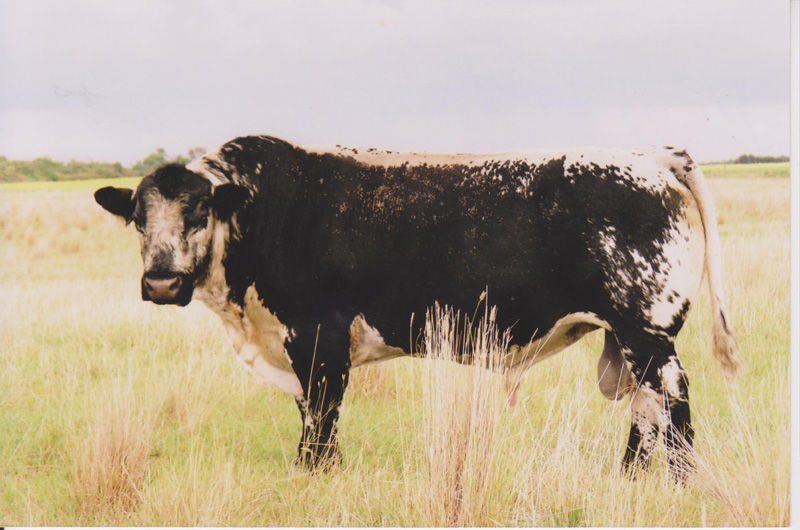 A lengthy fellow. Calm. After a good life he has gone to that pasture in the sky.
Semen Available
Greg and Jacquie Melchior
306-937-3120
Strathdene Bentley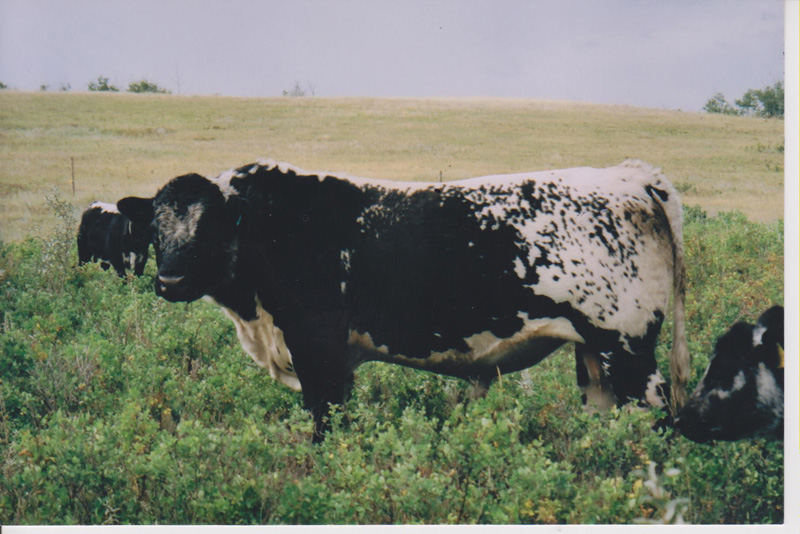 Age 3
His calves GROW. Trace him back to Cow No. 1.
Christine Pike
306-893-2974
Double J. Spotlight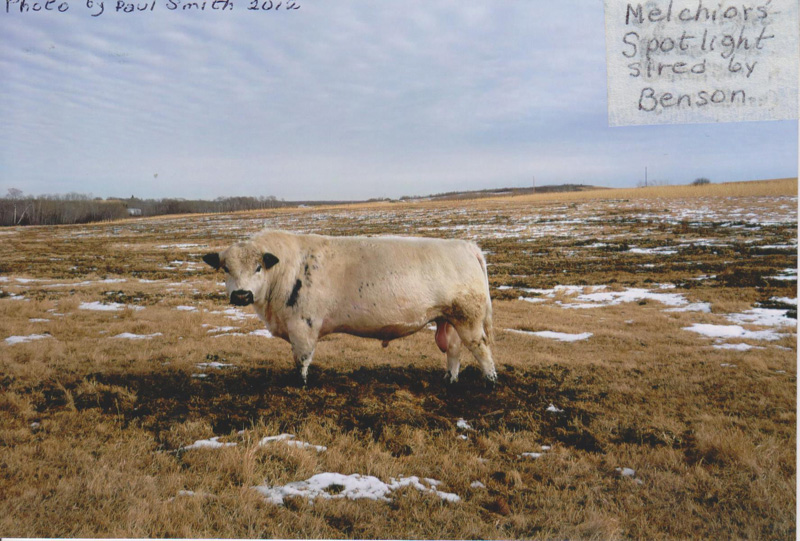 He catches the eye! Calm. Easy to handle.
Western Canada's leading expert on bovine hooves, on checking Spotlight for a shoulder injury, stated "This bull has the best feet I've ever seen on a bull."
Greg and Jacquie Melchior
306-893-3120
Strathdene Ben-ily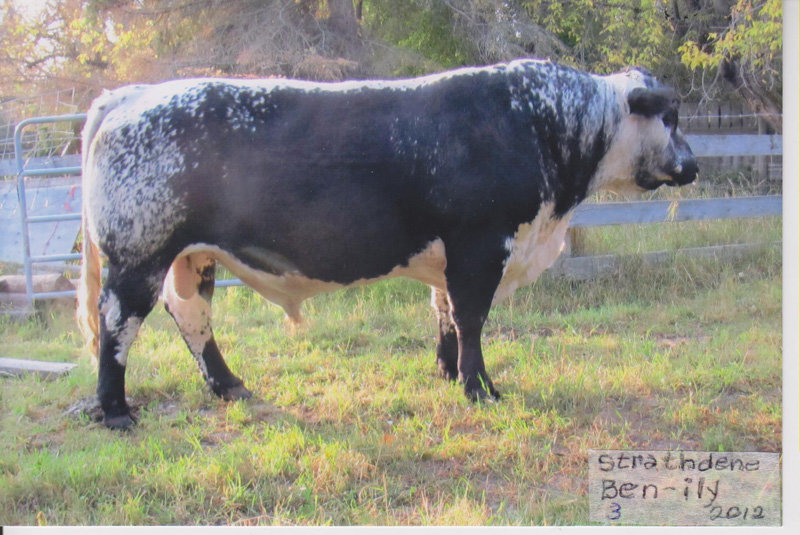 He puts his rear on his calves, our bulls are known for their rear-views! Good natured.
Semen Available
Christine Pike
306-893-2974
Some of our fondly remembered sires of yesterday.
Leigh-Al-Ann Evan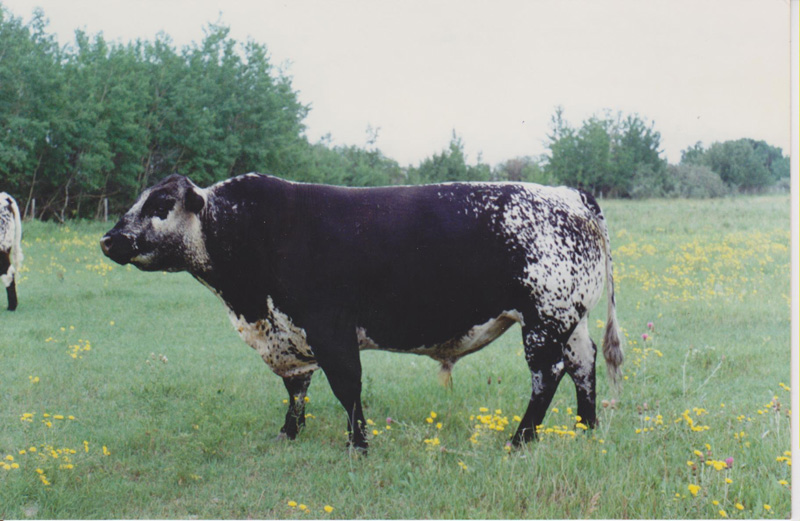 He was often used as a display bull for the Speckle Park Association and a very good one! He was bred and owned by Edward and Shirley Melchior. The Leigh-Al-Ann herd has blended into Double J. This and the following photos show that we always had good bulls, since our first animals in 1974.
Leigh-Al- Ann Spike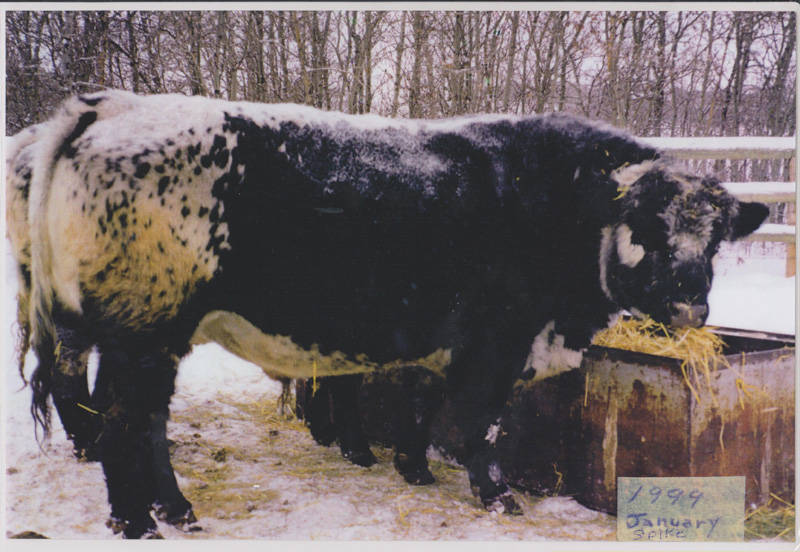 A dandy sire, sensible.
Greg and Jacquie Melchior
306-893-3120
Strathdene Bevan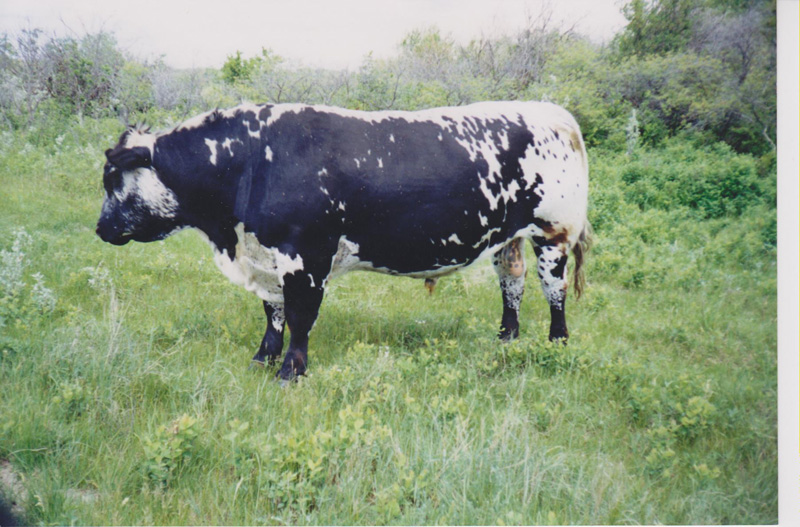 On his dam's side; a grandson of Evan, and from the Dunoon line (Tom Lamont) and a descendent of Cow No 1. Bred by Christine Pike, sold to Ed and Shirley Melchior.
Bevan and Benson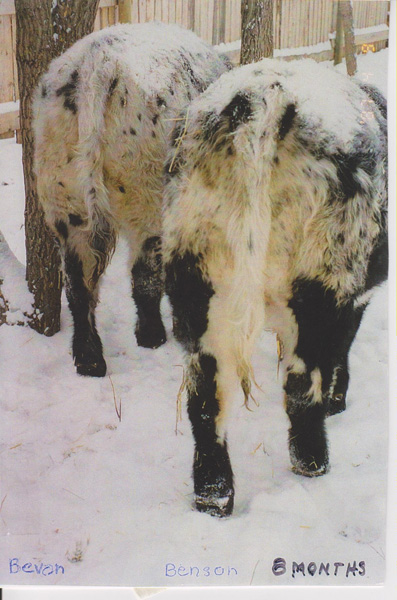 Left: Bevanat 8 months, birth 72 lbs, yearling 1,110 lbs 21 months 1,010. Right: Half-brother Strathdene Benson, birth weight 75 lbs, yearling 1,025, 21 months, 1,540 lbs. Sired by Dancing Spirits Ben.
Strathdene Benson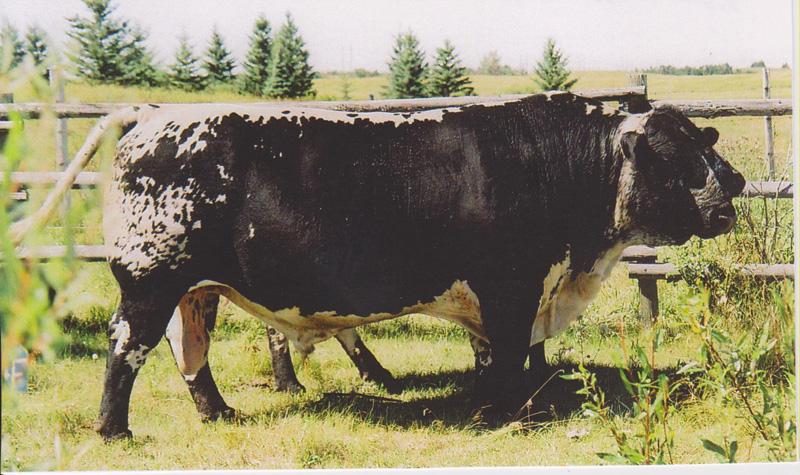 Like Bevan, sired by Kim Tucker's Dancing Spirits Ben. Sire of Bentley, Ben-ily, Norberson, and of Spotlight. Age 12, his last breeding year. Bred by Christine Pike, sold to Melchiors who in time sold him to Maureen Bexson who in time returned him to Christine Pike. Back home, to sire more keepers. Docile. Smart. A very nice fellow.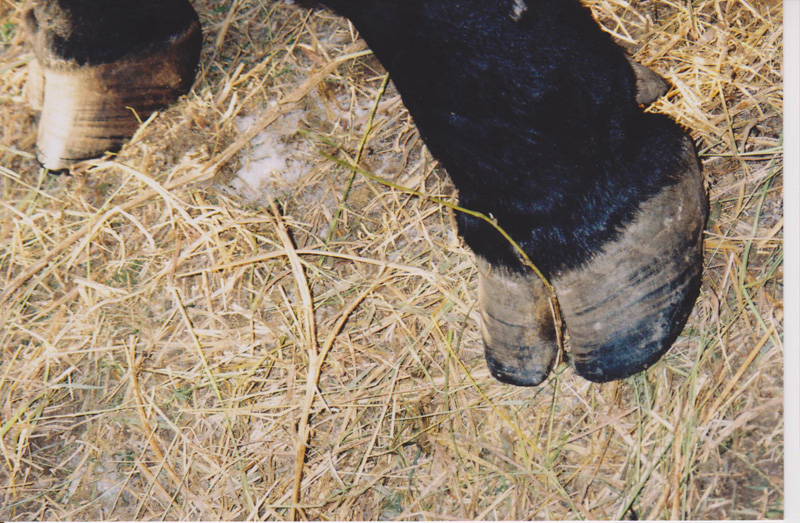 We can trace our animals back through every generation to the first cows Bill and Eileen Lamont ever recorded to start the Speckle Park breed. We keep records! "A pedigree is a HISTORY!" (As spoken by Craig Blyth great-nephew of Lamonts.)
Some of Ben-ily's calves at four months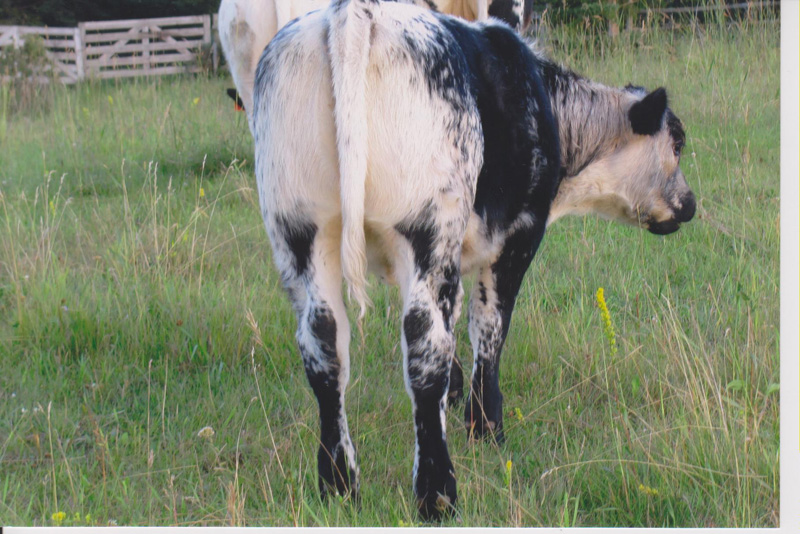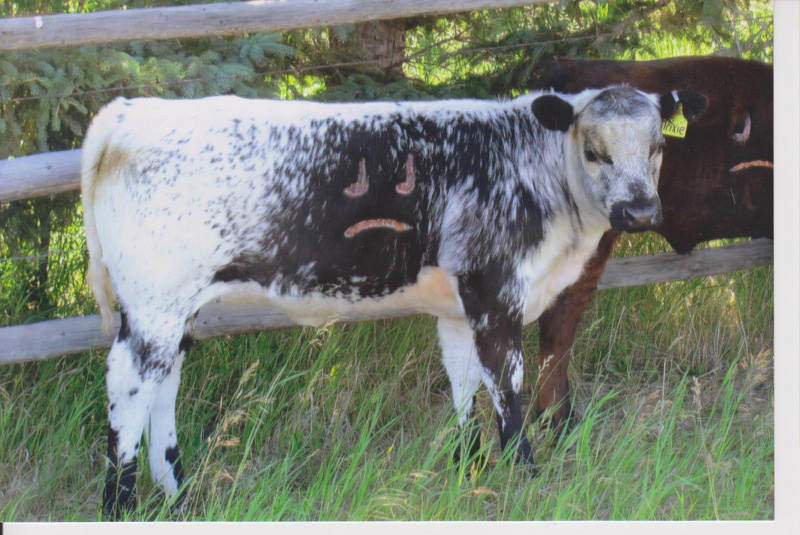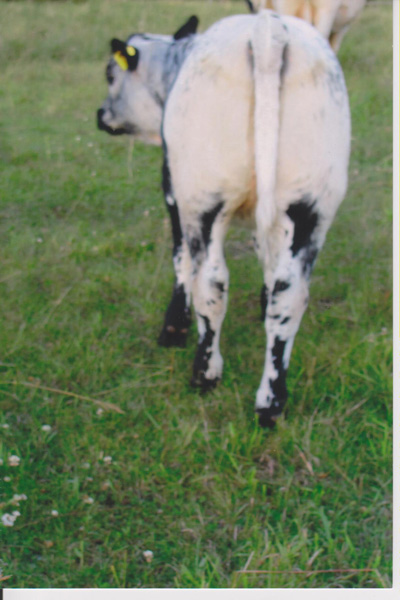 Some of the part Speckle Park 2013 calf crop sired by a bull sold to Paul and Sheena Smith by Christine Pike in 2012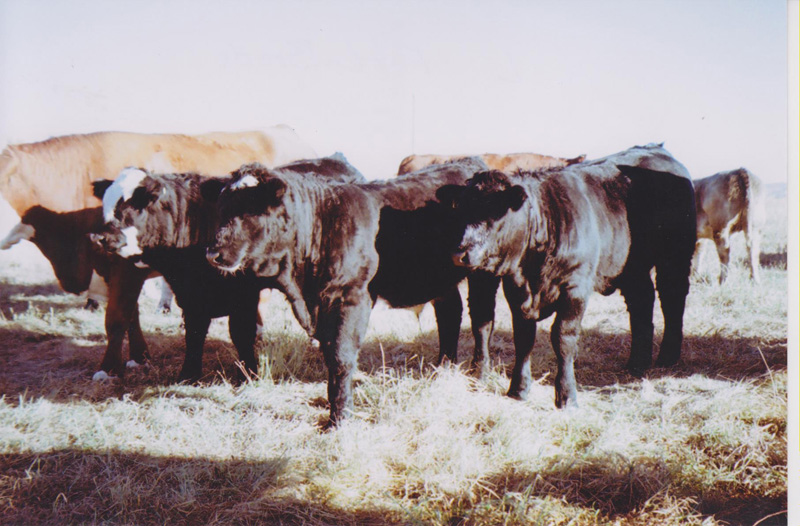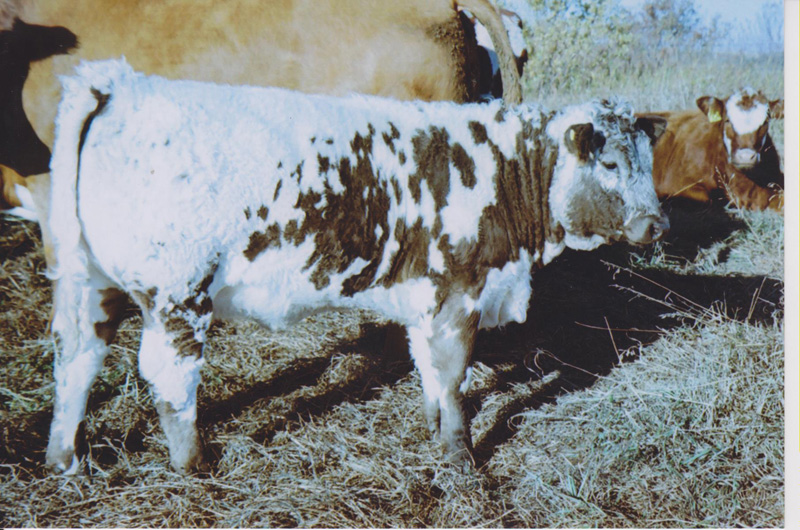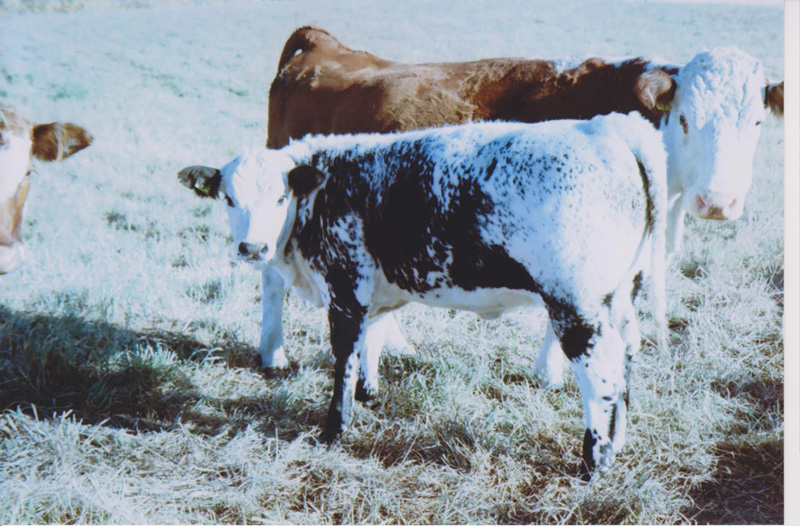 Most of these calves were sold as 4-H calves while still on the cows. These were spring calves, not January. Near Hillmond, SK. (We must give credit to their good-milking dams, too.)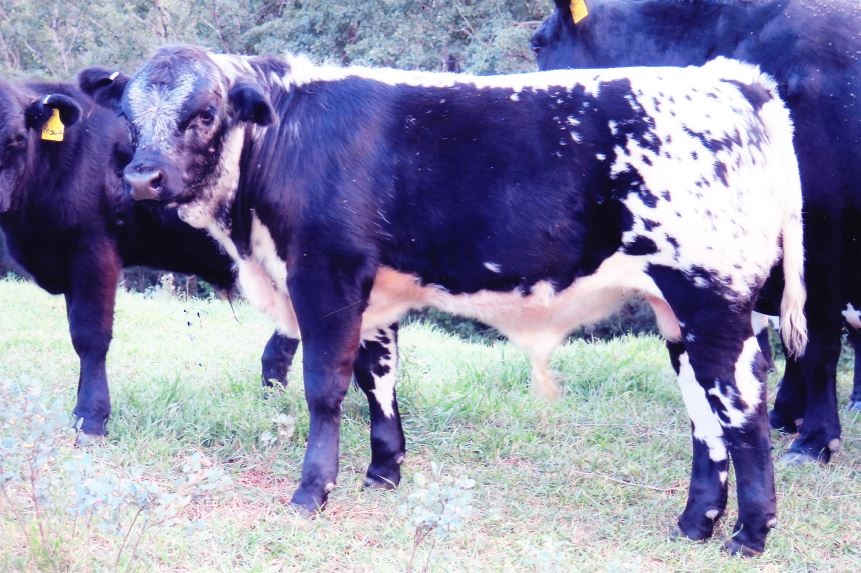 2015 Bull Calf at 4 Months
Who's his Daddy?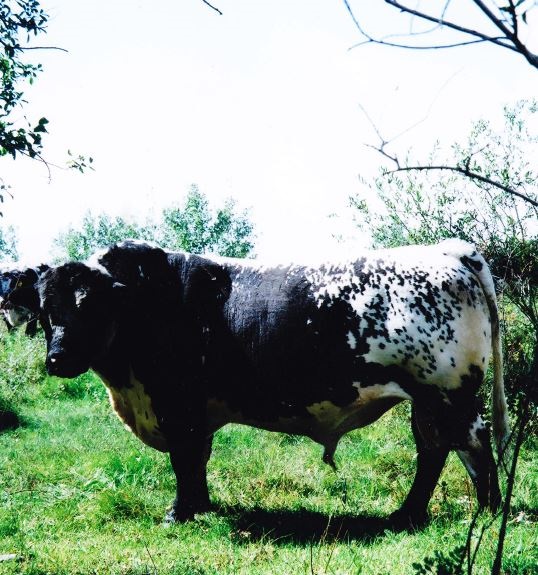 Here he is!
Strathdene Bentley at age 3.
(Bentley's calves have made thousands of $$$ and bulls sired by him have gone to satisfied owners.)
And here's his Mammy.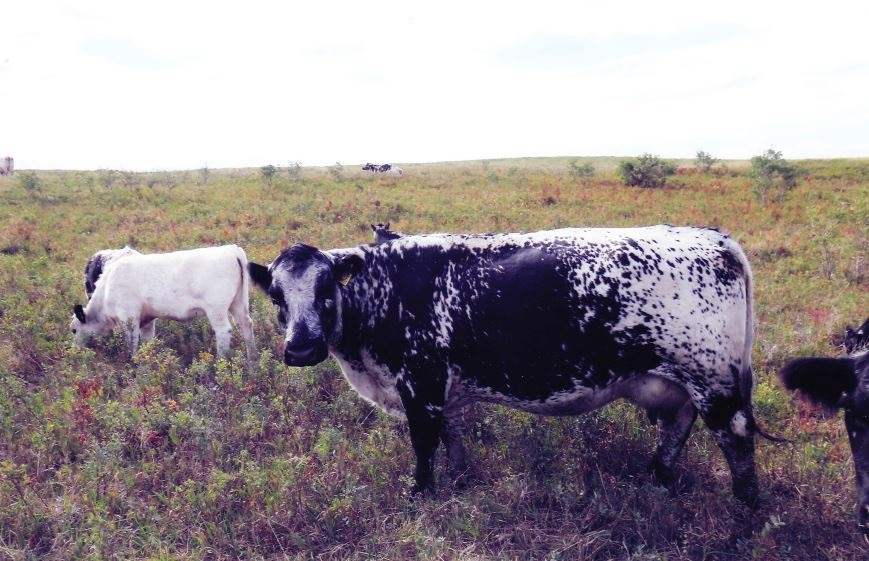 Double J Trixie
The bull calf is a product of 41 years of breeding Speckle Park to Speckle Park, and that's the truth. No un-named, un-traceable Black Cow, Black Cow, Black Cow. No Sugar-Ray.
What should he be named? Benchmark? Pinnacle? Show Stopper? Tip Top? Or WOW, as people have said when they've seen him. Or maybe OLD Design.

Now here are a few of his half-sisters, on managed pasture. Nice girls!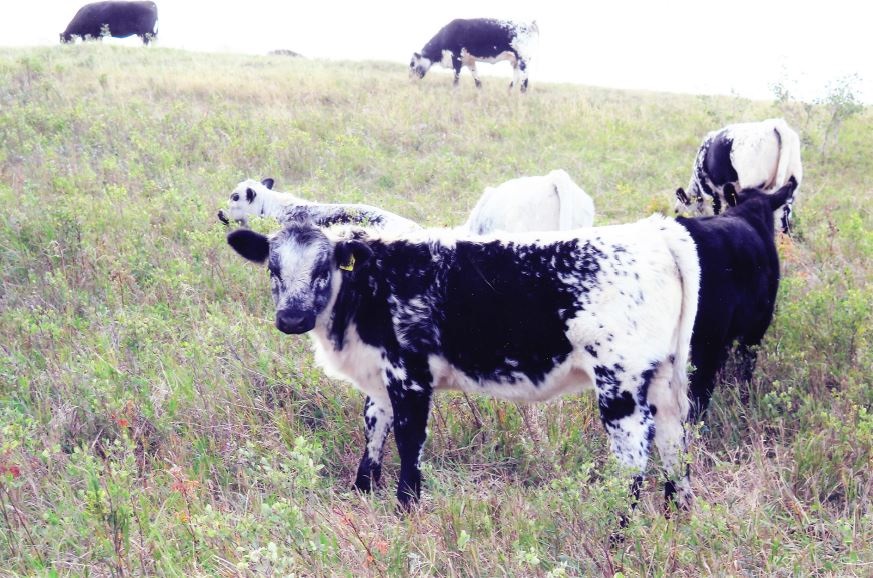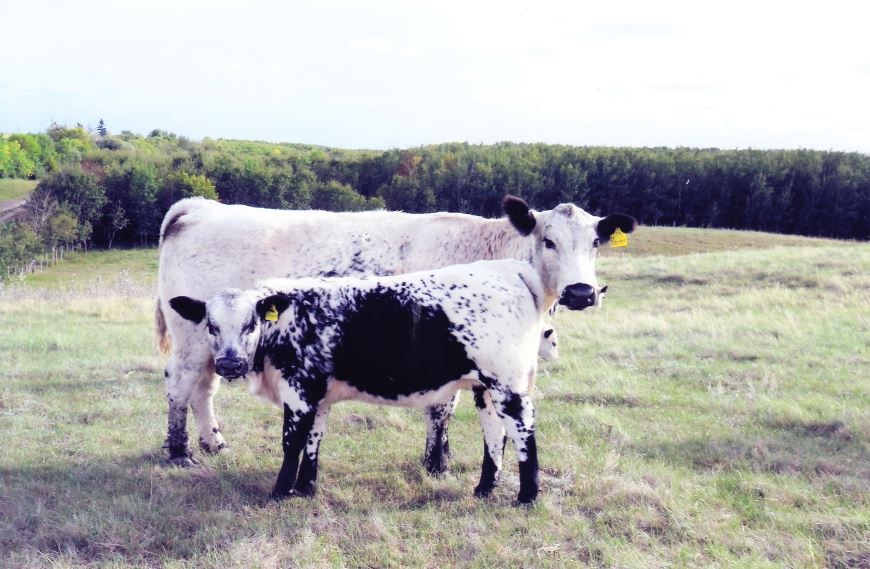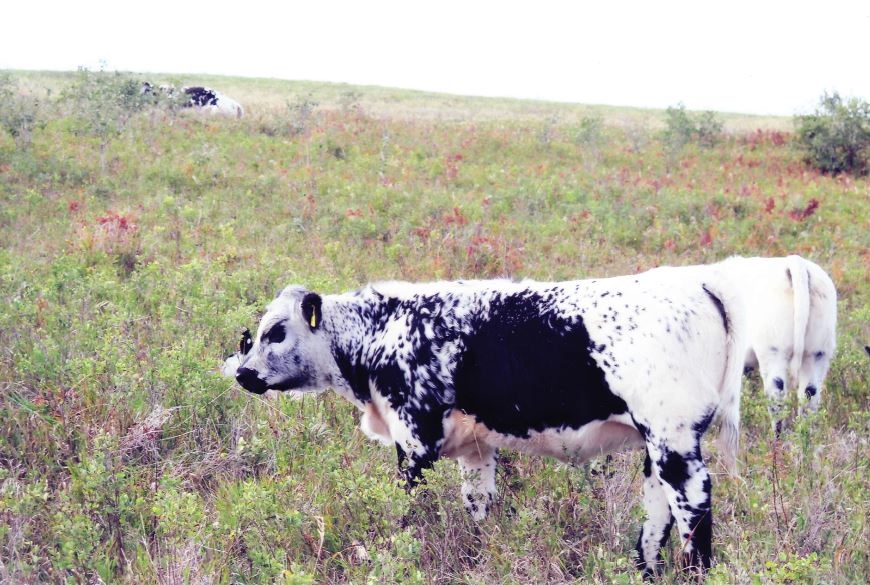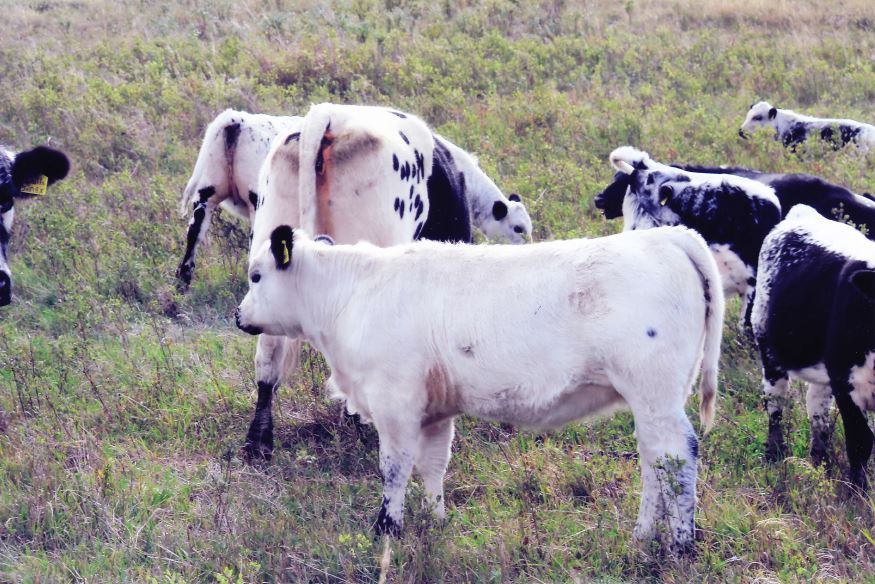 Sheila Lamont Speckle Park Photos November 2015
Here are a few photos of cows raised by Sheila Lamont and her daughter Val Harris near Raymore, Saskatchewan.

These two good cattle handlers have bred for calm dispositions, good feet, good udders and particularly noticeable: strong backs and dark faces, just what the breed needs and in some herds lacking.